How to view top 10 links?
1. Log in to your Linky account and open the Linky Page you wish to view.
2. Click the 3-dot button on the right side corner of your Linky Page and press "Statistics".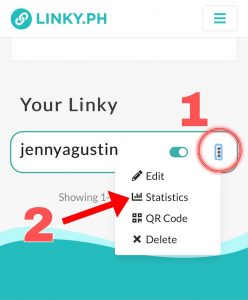 3. To set a specific date period, click the dropdown button.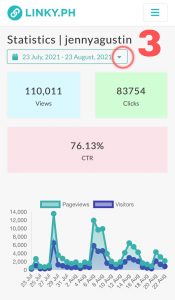 4. Scroll down until you see your "Top 10 Links".